KCS Estates
At KCS Estates, our passion is fusing traditional and contemporary design elements to create a timeless estate that meets a family's needs through every lifestage - without sacrificing style.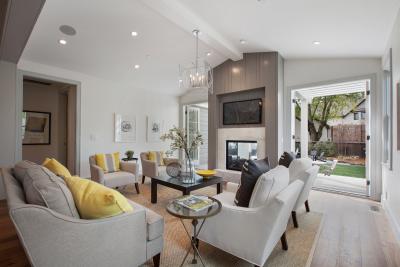 MODERN TRADITIONAL
Situated on one of the largest lots in Sycamore Park, widely considered Mill Valley's premier neighborhood, the latest KCS Estates iconic luxury home is a modern take on tradition. This custom built ~3,500 square foot, 5 bedroom, 4.5 bath home embodies the aesthetic of Modern Traditional design, seamlessly blending the elegance of a traditional home with clean lines, open floor plan & stylish finishes. Read More »
Estates are kept a lifetime.
Our floorplans suit a family from the day their first child arrives to becoming empty nesters because we plan for the way a family's use of rooms evolves over time. And our approach to design defies aging because we fuse the best of architectural features that have withstood the test of centuries with the clean, simple aesthetics of modern lines.
At KCS Estates we are mindful of our homes' lifetime impact on our environment. Our strongest concern centers around our homes' consumption of our scarce natural resources. Learn more about our Green Building practices.
Areas of Focus:
New Home Construction and Resale
Architectural Design
Transformational Remodels
Multi-Family Residential Communities
KCS Estates is a sister organization to Kabler Construction Services, Inc..